Edugametion
How to get Certificates, European Credits and full access to the courses.
These courses are provided in co-operation Metropolia Open University of Applied Sciences from Finland.
They are available to individual students anywhere in the world without any expenses looking to receive European ECTS.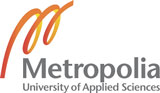 What is required:
1.
Enrol to the courses.
You will then be also registered as a student at Metropolia Open University of Applied Sciences automatically.
2. Once your enrolment is accepted, you will get full access to the materials including videos. Only if you do not provide all required information you may not be accepted.
3. Study the course(s).
4. Complete a course by completing required amount of pages including the exercises.
5. Your course will be reviewed once completed.
6. All this is completely free for you.
How is this possible?
- The studies are supported by Finnish government.
- Amount of workforce in Finland has decreased and we're looking to promote Finland for future students and possible future workforce.
- Please note there is limited amount of seats available for each course per year.
What you get:
1. You will receive 5 or 10 European Credits once your completion is approved.
2. You will get a Transcript of Records in English showing your 5 or 10 European Credits (ECTS) from Metropolia University of Applied Sciences (one of the biggest, if not the biggest, game education providers in Finland).
3. You will receive a verified Certificate from Edugametion. (The Certificate can be validated online at the website at anytime by anyone).
What are the European Credits (ECTS)?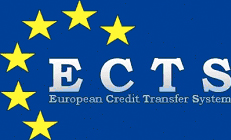 The ECTS (European Credit Transfer System) is used by universities all over Europe and is based on student workload.
ECTS helps students to have their studies recognised across Europe.
It helps students to move between countries as it makes international education more easily comparable across borders.
A course includes 270 or 135 hours which equals 10 or 5 ECTS Credits respectively.